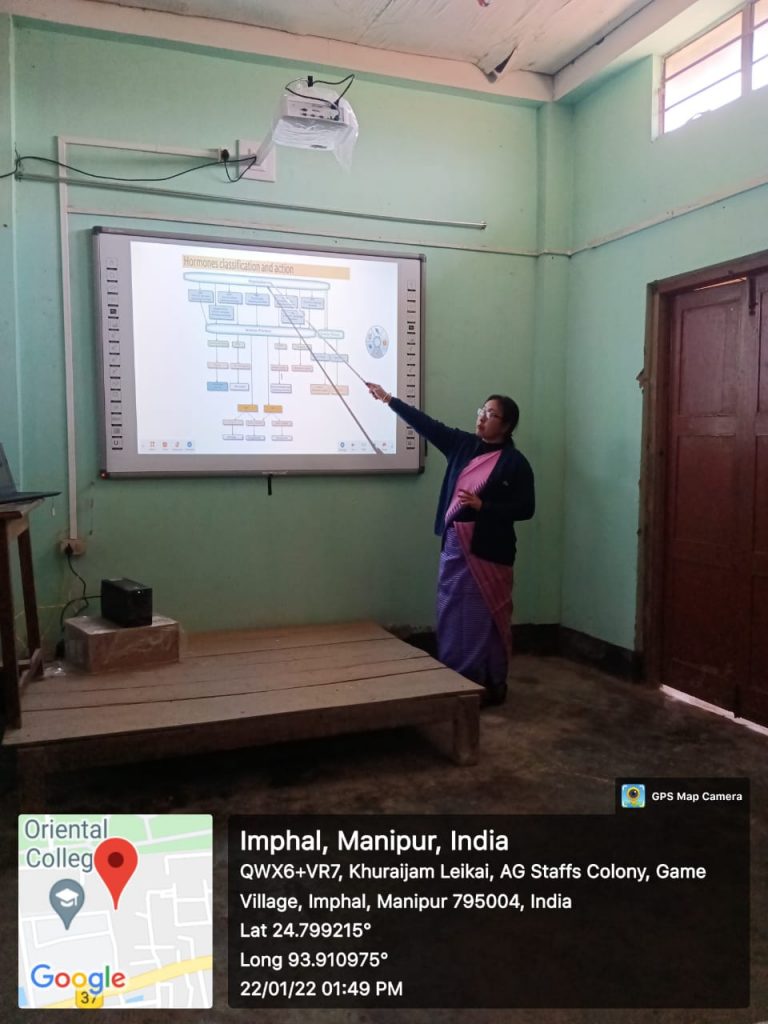 The institute is following ICT enabled teaching in addition to the traditional classroom education. The college has developed smart classes for improving teaching-learning. Subsequent efforts are taken by the institute during the year to provide e-learning atmosphere in the classroom. In addition to existing one, six smart boards have been installed in different classrooms. Side by side with chalk and talk method of teaching, the faculty members are using the IT enabled learning tools such as PPT, Video clippings, Audio system, online sources and platforms for effective teaching-learning as well as to expose the students for advanced knowledge and practical learning. Departments are furnished with LCD, Projector, Computers- both Desktop and Laptop to facilitate more effective teaching.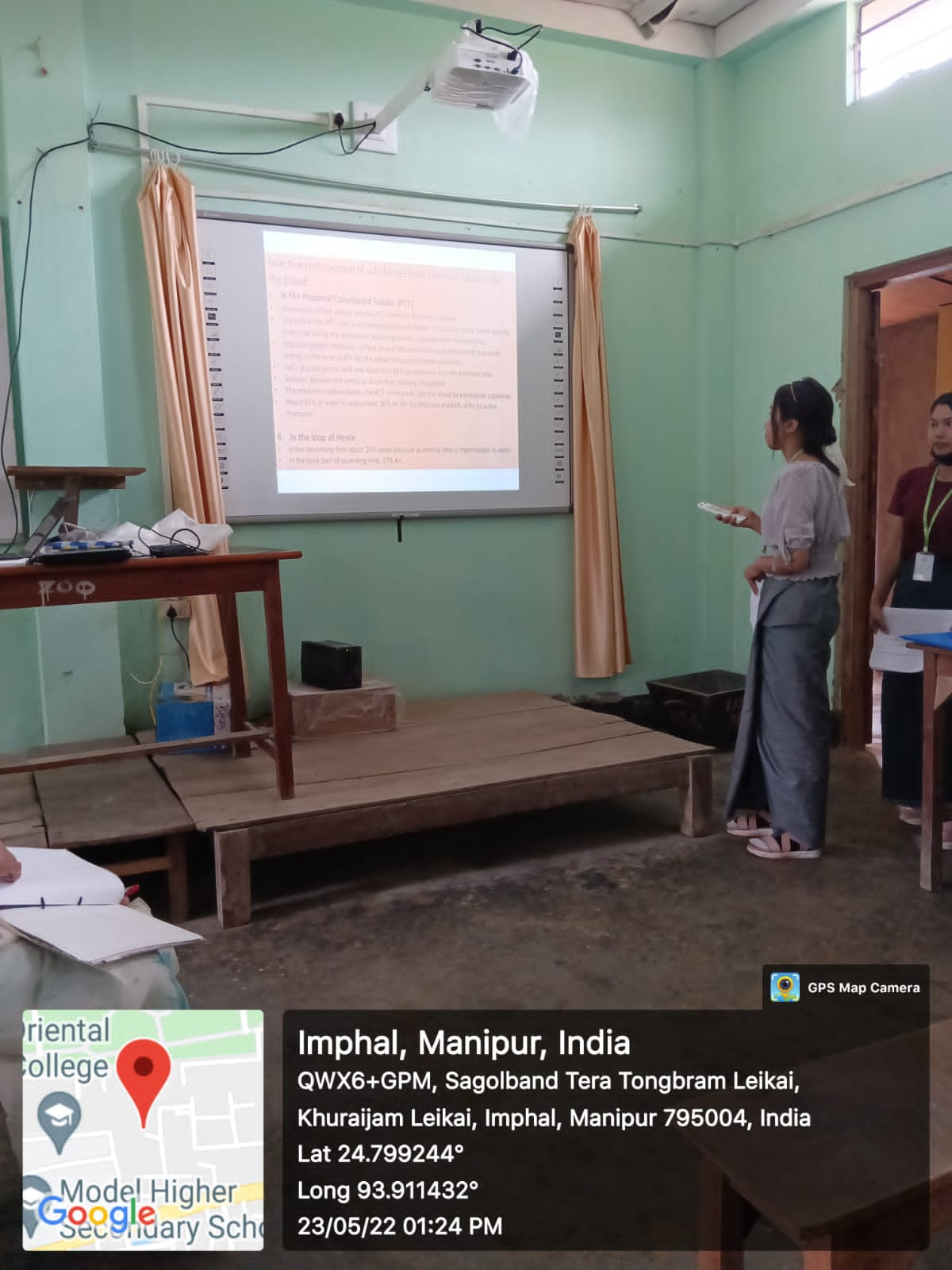 Most of the faculty use interactive methods for teaching. The major emphasis is on classroom interaction in terms of paper presentations, seminars, debates, group discussions, assignments, quiz, viva and laboratory work. A Computer Centre with browsing facility has been provided to promote independent learning.
During the year, number of online class has significantly increased using online resources / platforms such as Google and MOODLE classes. Students have achieved familiarity in online teaching-learning activities and getting educational use of internet resources.
| | | | | |
| --- | --- | --- | --- | --- |
| Number of Teachers on Roll | Number of teachers using ICT (LMS, e-Resources) | ICT Tools and resources available | Number of smart classrooms | E-resources and techniques used |
| 70 | 24 | Computer for academic purpose- 25 Nos. | 6 | E-Books |
| | | Smart Board -6 Nos. | | E-Journals |
| | | Projectors 10 Nos. | | Ppt presentation |
| | | Language Lab.- 1 | | INFLIBNET-NLIST |
| | | Google Apps | | Audio-Visual Technology |
| | | Social media | | |
| | | MOODLE | | |